We are visionary alchemists, transforming bold ideas into emotionally arresting content through visceral motion & cinematic design.
Reactiv is an art + motion studio specializing in creative direction, 2D & 3D motion design, animation and stylized visual effects. We collaborate with agencies, brands and filmmakers to create high concept visuals for broadcast commercials, film & TV titles, digital experiences, and screens of any kind.
Alon Isocianu
Creative Director
Alon is a filmmaker and visual artist living in Toronto Canada. Alon's work is distinct in his unique ability to blend the real with the surreal, often bringing to life wondrous and visually arresting images. He leverages his VFX background and expertise, along with an intensely romantic curiosity, to help explore themes of visceral humanity in fantastical ways.
He doesn't really have banana looking tentacles growing out of his face. Or does he?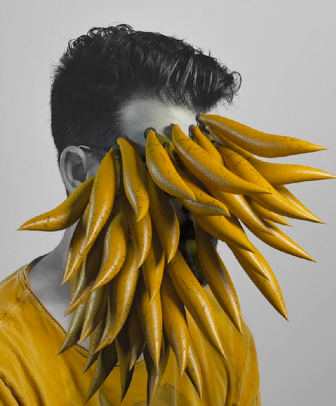 Anna Junger
Executive Producer
10 Years experience in production and post production. Balances a budget like nobody's business! Forever extolling the virtues of efficiency and effectiveness, also makes a mean waffle. Motto: organize and mobilize.